About PsyCoaching
PsyCoaching – Psychology, Psychotherapy and Psychoanalysis Clinic, is a clinical and educational facility for holistic mental health, self-realization and reflection, located in Funchal, Madeira Island, which provides a diversified set of highly specialized psychological therapies and human development approaches.
The PsyCoaching Clinic primary purposes are the psychological training and the promotion of mental health, well-being and personal development, through the integrated and global provision, of a wide range of positive highly specialized approaches, in the following áreas: Psychoanalysis; Psychoanalytic, Psychodynamic and Interpersonal Psychotherapy; Clinical and Health Psychology; Psycho-Oncology; Developmental and Educational Psychology; Special Educational Needs and Early Intervention; Emotional and Health Coaching; Dynamic, Creative, Relational Coaching.
PSYCHOLOGY, PSYCHOTHERAPY & PSYCHOANALYSIS IN TIMES OF WAR
–  IN-PERSON & ONLINE  –
Taking care of your mental health for a better well-being and psychological development…
PsyCoaching Clinic, in the service of your psychological needs and personal growth, assumes a rigorous code of ethics, confidentiality and human rights, which respects your dignity, privacy and individual autonomy.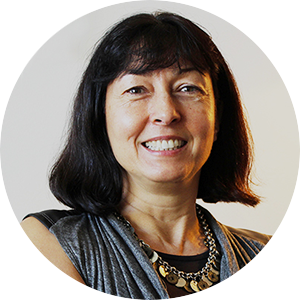 Susana Ribeiro Pereira, MScCP / LCPP (i)
The founder and clinical director of PsyCoaching, Dr. Susana Ribeiro Pereira is an Educational, Clinical and Health Psychologist, Psychoanalytic Psychotherapist and Member of the Portuguese Society of Psychoanalysis.
Dr. Susana Ribeiro Pereira has a wide range of clinical, educational and training / supervision experience in the areas of clinical psychology and mental health, psychosocial rehabilitation, early intervention, special educational needs and competencies development.
The following specialties and intervention perspectives are emphasized:
Psychoanalysis, Clinical Dynamic Psychology and Psychotherapies: Psychoanalytic, Psychodynamic and Interpersonal (Self-Knowledge and Identity Development; Intrapsychic and Relational Problems);
Clinical and Health Psychology; Developmental Psychopathology; Emotional Trauma and Psychosocial Risk (Depressive Reactions, Anxiety, Stress, Panic Attacks, Life Crises, Suicide Attempts, Etc.);
Psycho-Oncology and Psychosocial Rehabilitation of Persons with Chronic Health Conditions and Functional Limitations (Cancer, Lymphedema, Obesity, Diabetes, Aspergers, Aging, Etc.);
Developmental and Educational Psychology; Early Intervention; Special Educational Needs;
Humanistic Positive Psychology; Mindfulness; Emotional and Mental Coaching (Self-Knowledge, Personal Development and Empowerment);
Community Social Psychology; Prevention of Suicide and Risky Behaviours.
Dr. Susana Ribeiro Pereira has been developing her professional activity since 1985, in public and private contexts, namely in medical clinics and multidisciplinary services of public health; mental health and psychiatry; clinical, social, educational and health psychology; psychosocial and educational rehabilitation; social security and justice; education and special education; school psychology and vocational counseling.
Beyond the development of clinical activity, her interventions have included: research and lecturing at universities; training in psychology and psychotherapy; clinical and psychopedagogical supervision.
Dr. Susana Ribeiro Pereira, Lincense # 3127 of the Order of Portuguese Psychologists, initiated her career in 1985 in Portugal Mainland, working mainly in Lisbon, Odivelas and Loures. Since mid-1993 to the present time she has been working mostly in Madeira Archipelago, namely in Funchal.